SO WEIRD - LIFE IS SO WEIRD.

CAST OF SO WEIRD : ( Photo Credit: Mel's So Weird Website. Thanks Mel!).
Click on the names to see a photo of the cast member.
FIONA ( FI ) - CARA DELIZIA
NED - David 'Squatch' Ward
----------------------------------------------.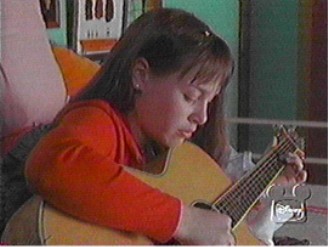 PremEARed Jan. 18th, 1999. Its been through 2 fantastic seasons. Right now, So Weird is in its 3rd season. A 4th season is not in the future unfortunately unless we can convince Disney not to cancel the show. There's rumors that Cara might make a guest-appearance in the 4th season. We'll have to wait and see I guess:). A 'So Weird' movie is not going to be made as of right now. I'm not sure what the reason is, but Disney may make one in 2 years or so. They're seeing if they can get a 'bigger/new fanbase' or something, since new viewers keep coming to the channel. Keep writing Disney and tell them we want a movie with Cara DeLizia as Fiona Phillips and Alexz Johnson as AnnieThelen. If the 'So Weird' Movie gets a big enough response, maybe Disney will do a 4th season. As of now, I do not know if the movie will be a feature film of a Disney Original movie, I'll keep ya'all posted whenever soem valid information comes my way:). Keep watching 'So Weird'!
SO WEIRD MOVIE OPENING THEME (Made by Doug/HerbieVW53) *FICTION*
Credited cast overview:
Cara DeLizia .... Fiona Phillips (1999-2000)
Mackenzie Phillips .... Molly Phillips
Patrick Levis .... Jack Phillips
Erik von Detten .... Clu Bell (1999-2000) (2000-2001)
Belinda Metz .... Irene Bell
Dave 'Squatch' Ward .... Ned Bell
Eric Lively .... Carey Bell (2000-)
rest of cast listed alphabetically
Alexz Johnson .... Annie Thelen (2000-2001)
Also Known As:
"Too Weird" (1998) (USA: working title)
Country: USA
Language: English
Color: Color
Guest-Stars on the show
Full Cast and Crew
Company Credits
Release Dates
Memorable Quotes:
Bricriu: The problem with you mortals is the limited lifespan. Rush, rush, rush, rush, rush... less than a century to get things done!
Fiona: If you want to know the truth, you can't be afraid to think outside the box.